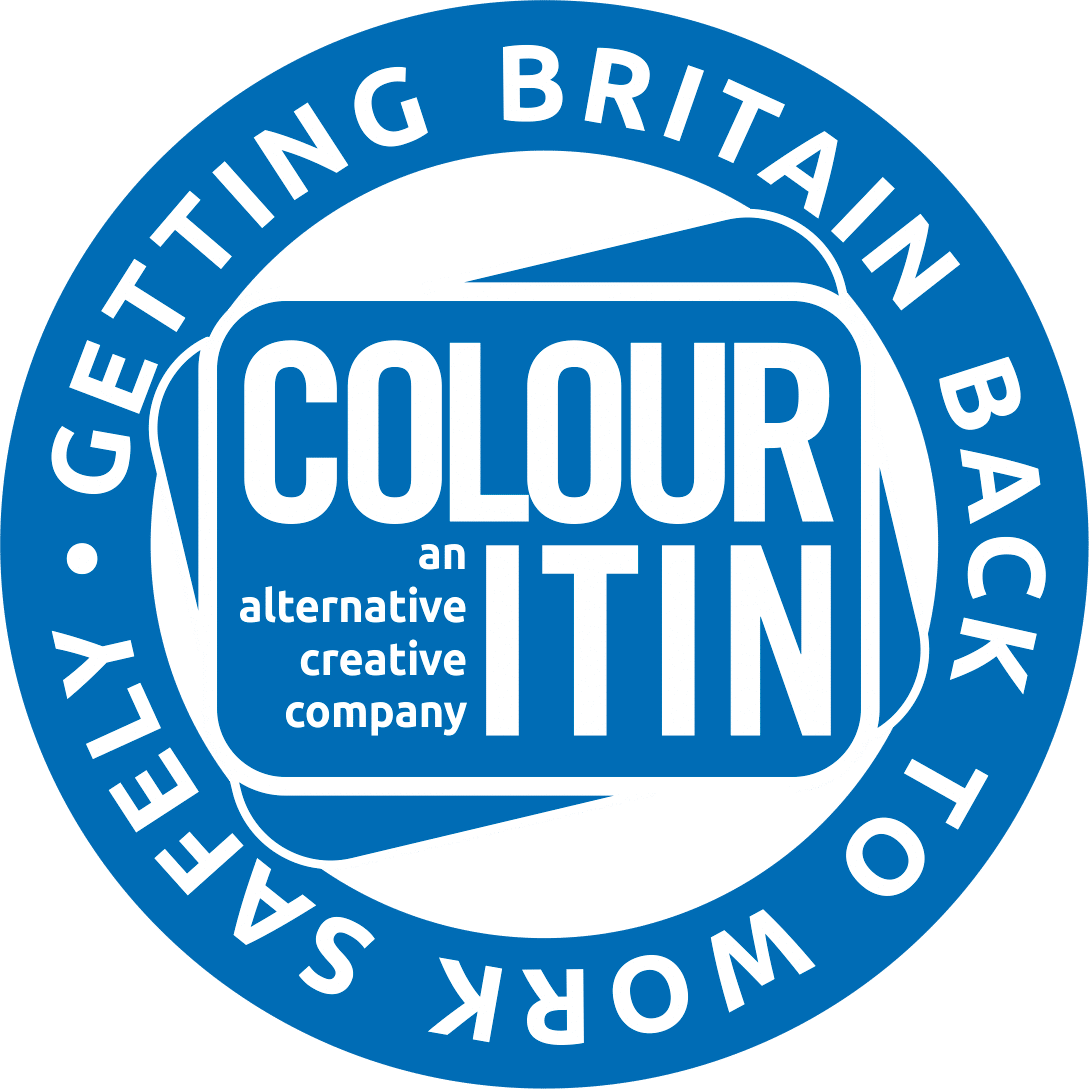 Essential Supplies to Combat CV19 in the Workplace
So, what will your New Normal look like? Colour It In has been working hard with our partners at Nettl to think of ways to help you with the process of planning your re-opening.
We have put together this interactive guide to give you all you need to prepare for your New Normal and make that journey towards a Covid-Secure workplace that little bit easier. It's packed with hints and tips based on what we have learned and has a brilliant check list where you can tick off what's required and when it's completed. 
With new social distancing rules in full force, those businesses that are still able to operate, have introduced new measures to keep staff and customers safe.
We've put together a collection of essential products designed to help support businesses that continue to operate during the COVID-19 crisis.
Click on the cover to download the PDF.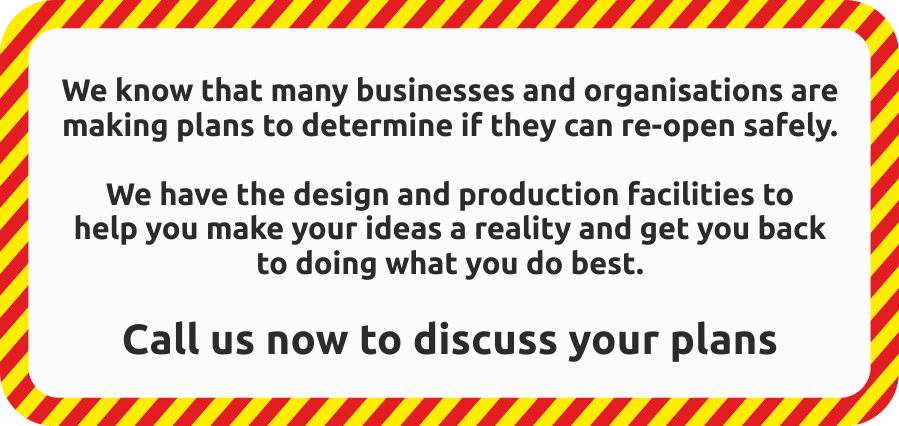 FLOOR STICKER DESIGNS
Supply your own designs for floor sticker packs or use our ready made designs featuring a variety of safety messages. Available for all circule and rectangle floor sticker packs.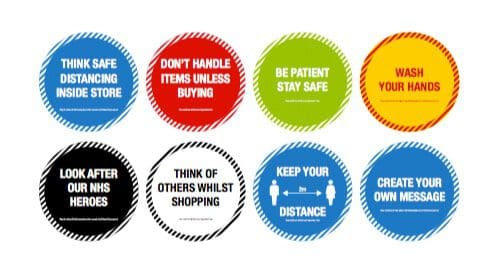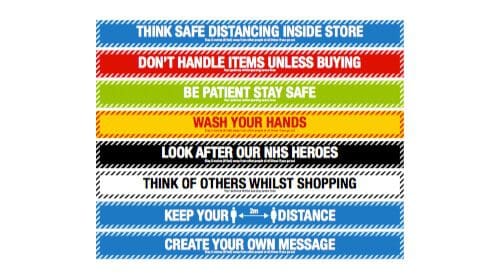 Colour It In Ltd
13 Canal Wharf, Bondgate Green
Ripon N.Yorks HG4 1AQ