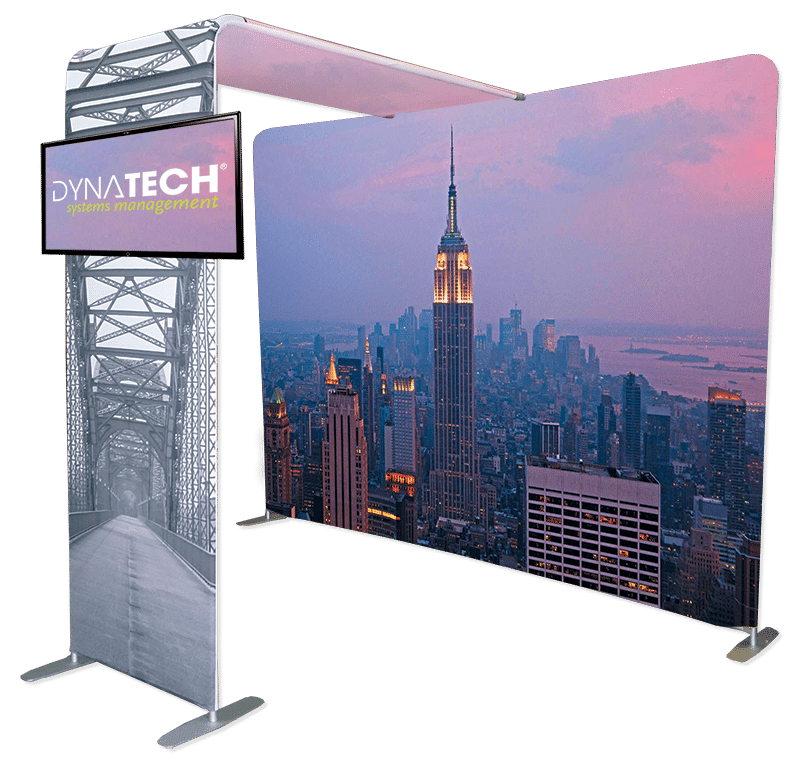 Fabric Displays are one of the fastest growing sectors in the UK exhibition market. Since we sold our first Curve 30 in 2015 our clients have fallen in love with the way they look and how easy they are to use.
In our "Fantastic February Fabric Fiesta" event you will see how fabric has evolved and to give you an opportunity to get some brilliant products with a little bit of a discount give us a call 01765 570072.
Just look at the stunning graphic potential with no joins and visibility from all sides. All of our fabric products can be printed to front and back which can potentially save you a stack of cash at an exhibition if you are looking to buy space only. As fabric is so versatile you can start with a simple backdrop and build up products as required and if you are worried about a potential brand change DON'T… as all you need to do is order a replacement graphic and you're sorted.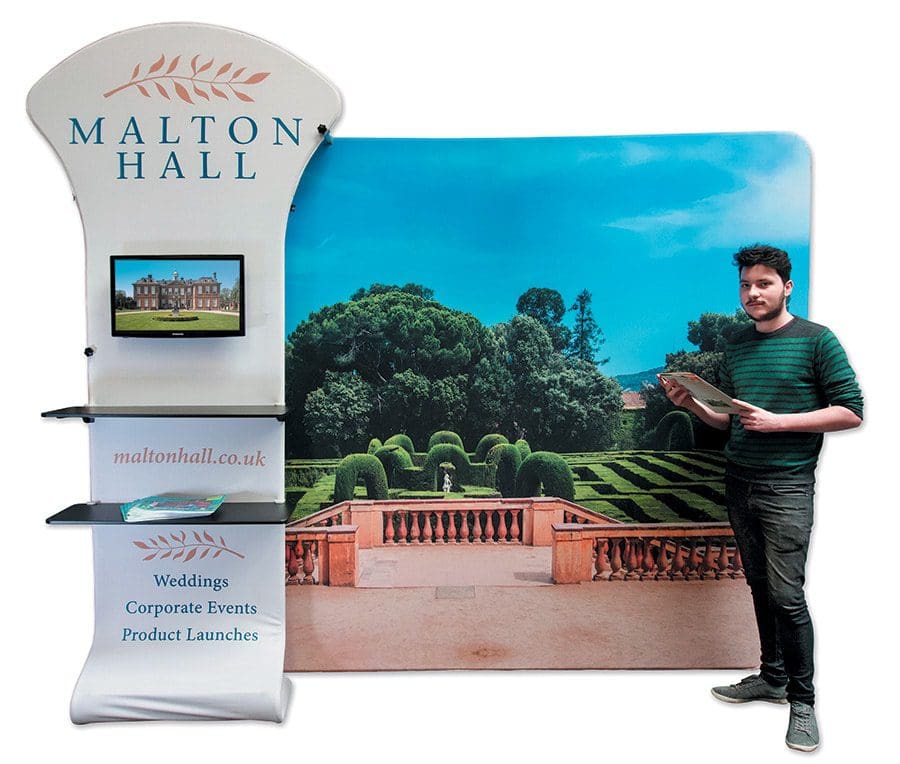 How Fabric Displays Work?
Fabric Displays are made up of 2 main components – a strong, lightweight, tubular frame and a printed fabric cover.
The cover is made from 260gsm "Stretch" fabric, printed and made up with an image on both sides. It's then designed to go over the frame, fitting snuggly, then secured with a zip fastening on one edge.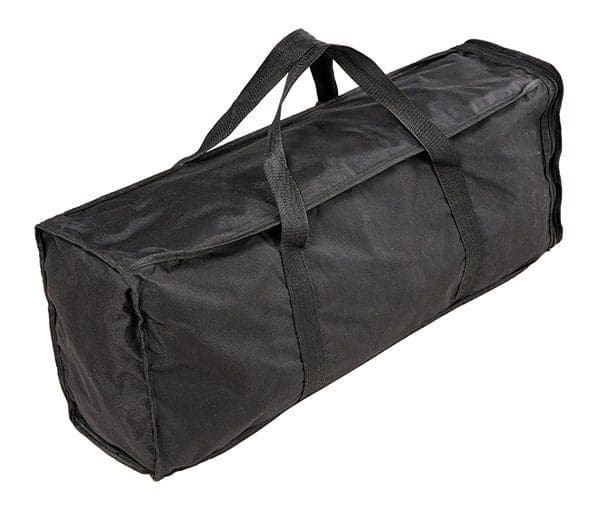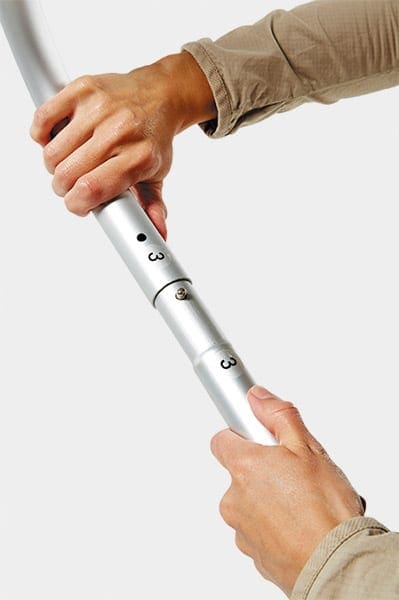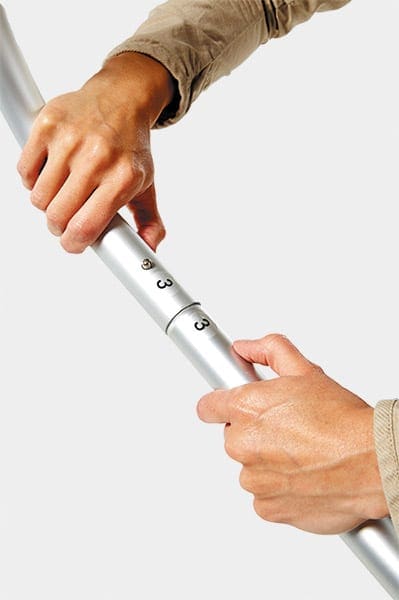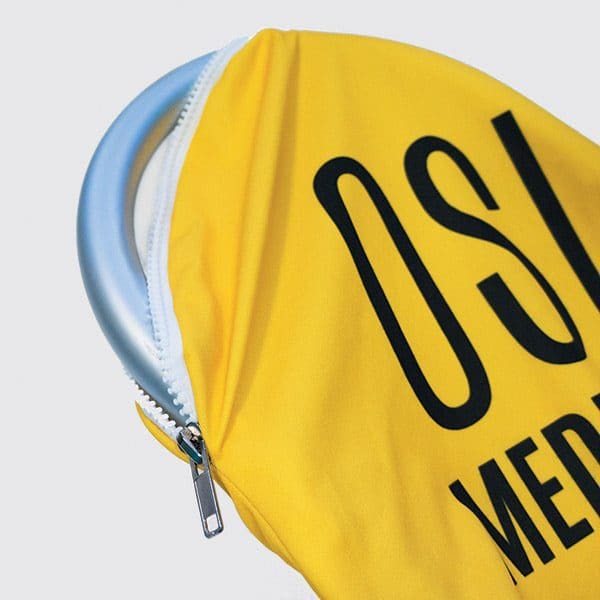 Can I have Lights on my Fabric Stand?
Yes, we have light and clamp systems that are suitable for backdrops and booths. Adding illumination to any display increases visibility and attracts more visitors and each light is easily attached to the tubular frame using our "C" clamp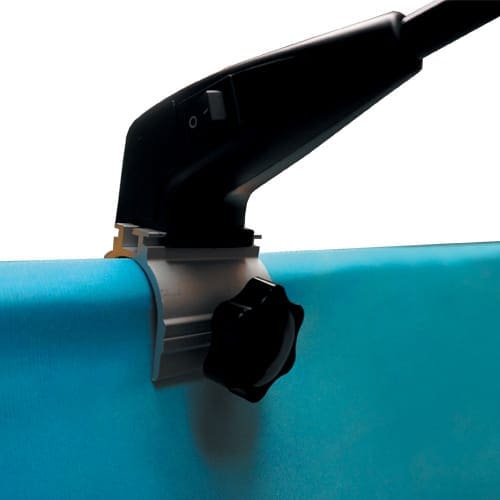 Want to see fabric in action? Book an appointment and we can show you just how easy your life can be with Fabric Exhibition Displays.