 We have been providing print solutions for over 25 years and unlike many agencies it's our knowledge of production that sets us apart. In that time we have owned in-house print production, so we know what it takes to get the best out of your budget. Times change and we now partner with some of the best trade printers in the UK to deliver our projects.
Need it fast? We can turn some products around in 24hrs.
Need a large quantity? The presses can cope with orders of a million + runs!
Need something special? We can select from an enviable range of finishes to make your product stand out from the rest.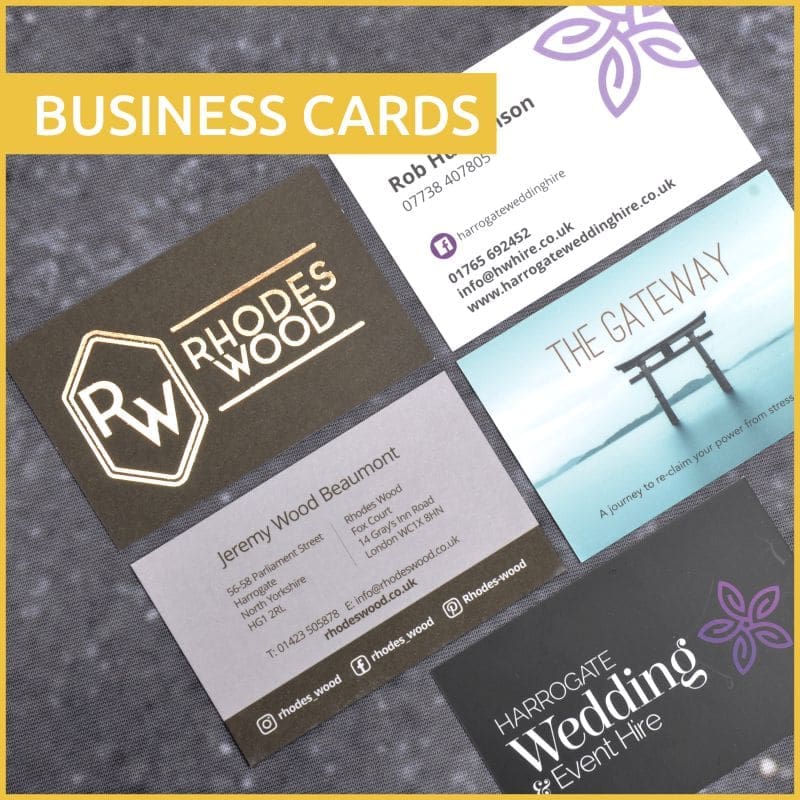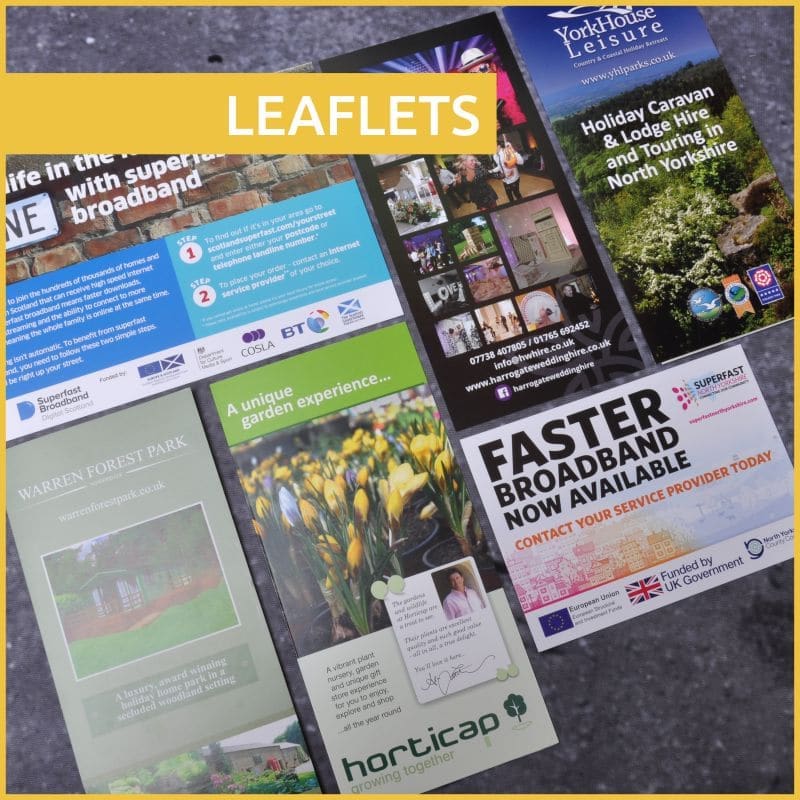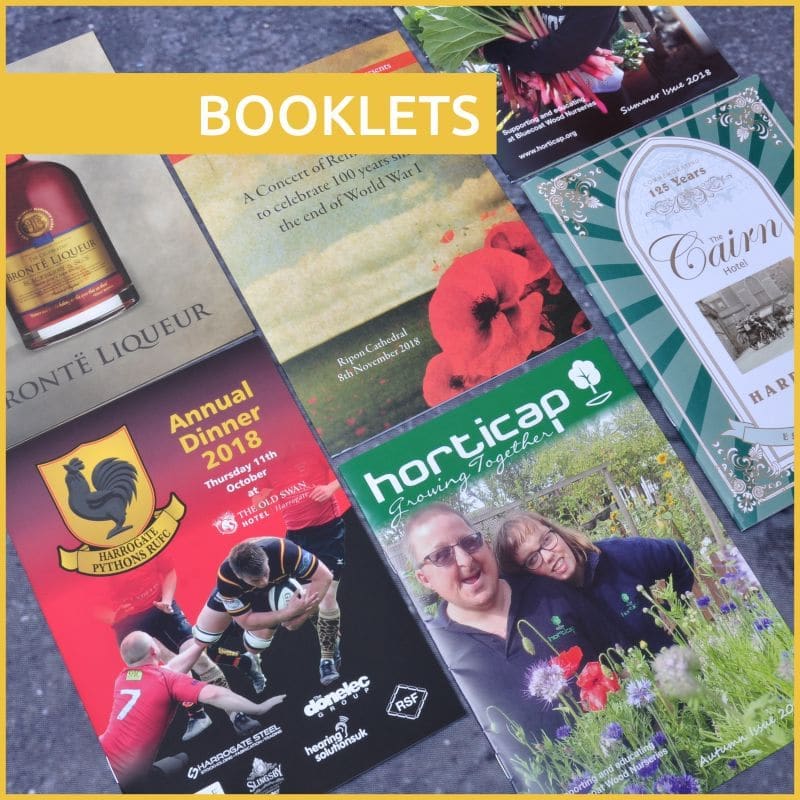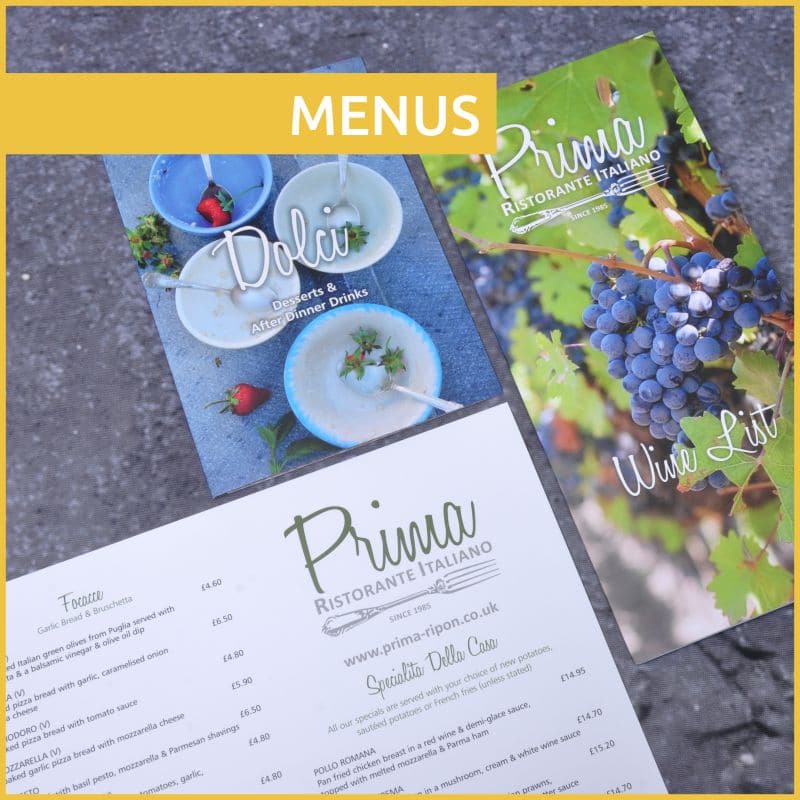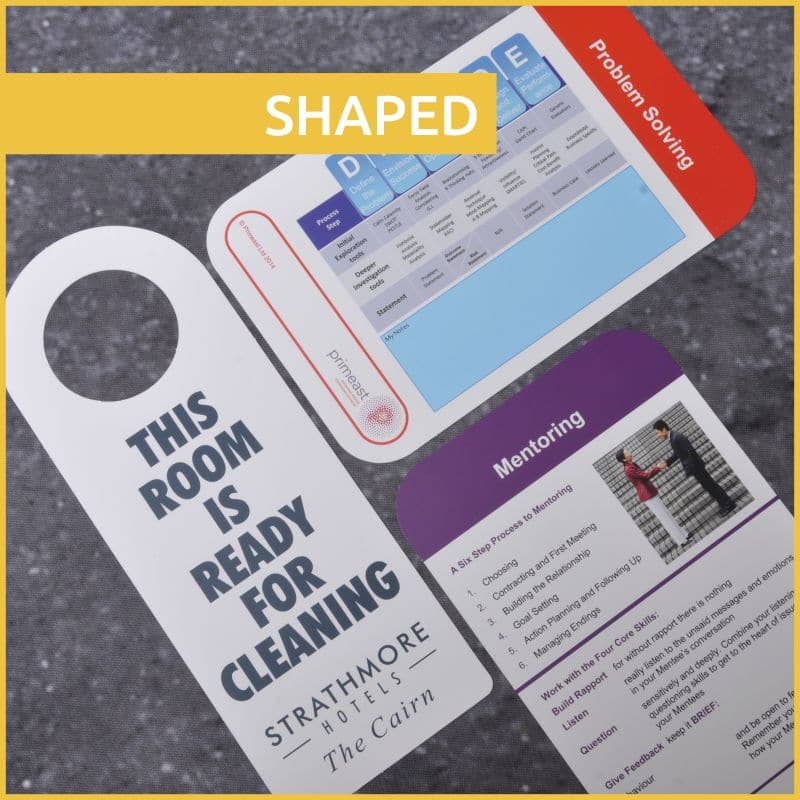 It's easy to buy print from Colour It In
Just email us your requirements and we'll get you a quote (usually same day) for the best solution to meet your needs
Colour It In Ltd
13 Canal Wharf, Bondgate Green
Ripon N.Yorks HG4 1AQ