Up-front, Honest and Open 'Search Engine Optimisation' for your website.
Now doesn't that sound refreshing?
Need more information before you decide? Read on…
SEO marketing has quite rightly come in for some criticism over the years. We'll be honest with you, it was like the "Wild West" out there with website owners buying a product thinking it would deliver an agreed outcome, sold (or mis-sold) by digital marketing companies who should have known better.
THE RESULT! Confusion, Lack of Trust and Disappointment!
It doesn't need to be this way and optimising your website can have some really tangible benefits as part of your overall marketing mix.
Let's get ONE thing straight!
SEO is much more than getting you on the first page of a search.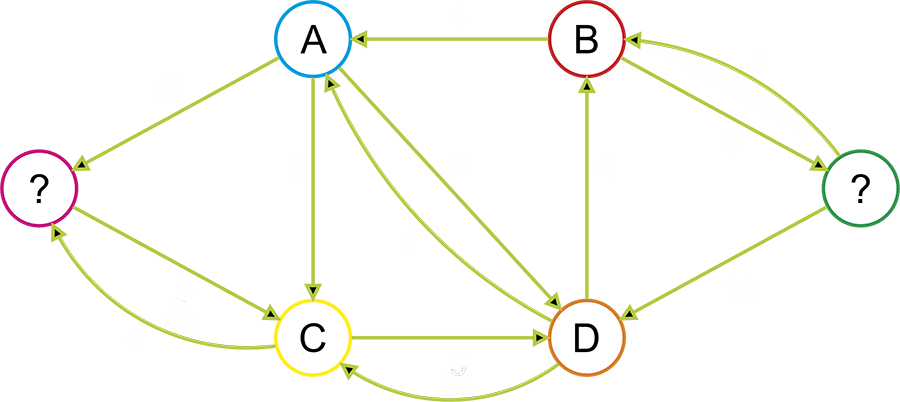 The algorithms that are used to determine how your website ranks, change by the hour and the day. So you may ask "why should I bother?" Well in todays cluttered digital world, millions of websites are launched every month and for yours to have a chance of being seen, it needs to tick some boxes. Think of your website like buying a car and think of SEO as like adding the fuel. Your car without fuel can sit on your driveway but the only people who see it are the ones who pass your house and if you have a high hedge… Well you see what we are getting at!
SEO all boils down to 2 things…
1 Relevance : Is your website useful and easy to read?
2 Authority : Is your website credible?
Why would you choose Colour It In to look after your SEO?
We've been in business since 1992

Our approach is consultative not product led

We have a wide portfolio giving us knowledge in many business sectors

Colour It In is a Nettl Partner giving us access to a huge amount of resources

We are a friendly bunch who will try our best to talk in plain(ish) English – we'll keep the tech speak to a minimum
We are delighted with the SEO services that we are receiving from Colour It In and how they have helped Google profile and get us moving up the rankings. The monthly report showing how much our key phrases are improving, generating more Google searches,  phone calls and potential business is extremely helpful. In addition to this Mark will always add a personalised report that includes very bespoke advice and ideas that may move us even further forward. Since Colour It In have provided SEO services for us we have seen a consistent, steady stream of enquiries and customers that are a match for our business which in turn has lead to sales. We would not hesitate in recommending Colour It In to any business who is trying to raise their business profile on the internet to generate business.
Sarah Stanley
Step 1
We audit your website – basically we have a look under the bonnet
Step 2
We will talk to you about what we find and what you need
Step 3
We will discuss a package and send you a detailed proposal
Step 4
If you are happy we can begin