 BE BOLD… BE BRAVE…
AND HAVE THE RIGHT TEAM ON YOUR SIDE
Colour It In creates identities, builds websites and develops your business marketing.
To many of our clients we are their marketing department.

Our skilled studio team craft strong identities to get you noticed by listening to what you want then mixing a blend of research and creativity.

We see the building of your website as part of a long-term relationship with the launch as the starting point. We build websites that are not only creative but which deliver on the goals you set.

From good old fashioned Print and Display to SEO, Pay per Click and Social Media… making your business visible is the key to success.
About Us
Colour It In has a reputation of getting the job done and keeping an eye on the budget. Our clients know they are working with a team they rely on and trust to deliver.
Established in the early 90's we have come a long way but we have always been at the forefront of change.
We were one of the first companies to see the potential of digital printing when the establishment saw it as a fad. We added this to our marketing company and the rest is history
We brought one of the first wide format digital printers to North Yorkshire and had to sleep with it because it was soooo slow!
We built an enviable reputation by innovating with portable exhibition systems to make it cost effective for smaller businesses to go to trade shows and exhibitions
We were quick to see businesses suffering from out of date websites sitting apart from the rest of their marketing. We helped them by integrating the graphic design, print, web, display and marketing in to one function. This process has seen clients take control of their marketing with us by their side.
We have constantly invested in the business and our people and we are now a partner in one of the country's largest collectives of independent creative businesses – Nettl. This allows us to work in our local area by offering a range of products aimed directly at start-ups and small businesses because from small acorns and all that! As well as bigger businesses who are growing and the odd household name!    
Most of all, we are proud to be working with such great clients.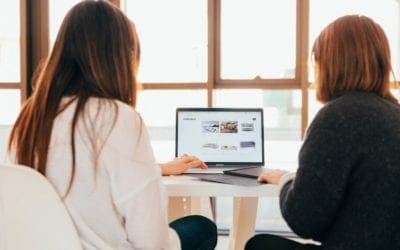 2021 will bring big changes for anyone running a website, as search engines, especially Google, plan to make page...
read more
Colour It In Ltd
13 Canal Wharf, Bondgate Green
Ripon N.Yorks HG4 1AQ