TESTIMONIAL:
Stevie Reffin (RoomRaccoon)
It's been a decade since we started working with Stevie and we've always appreciated his drive and determination in everything he does. Stevie has built his career within the hospitality sector and has a wealth of industry experience and knowledge.
Over the years we have supported him in his positions as hotel manager and managing a small group of hotels as well as his brief period as a restaurant owner. We are now continuing our successful relationship with Stevie in his new role at RoomRaccoon, a management system for independent hotels and guest houses that includes an integrated booking engine.
When we met Stevie, we'd been working for clients in the hospitality industry and had most recently provided promotional materials for hotels in Cumbria and Harrogate. Stevie initially came to us for our design and printing services, and we ended up creating a brand ID and logo for one of the bistros he was involved with, as well as menus, cards and other documents.
Like us, Stevie never cuts corners; when he sets out to do something he does it properly. We've always been impressed by his abilities and his knowledge of the hospitality industry. His food always tastes pretty good too!
What Stevie says about us…
"I've had a good relationship with Colour It In for a long time and have always been very happy with the quality of work they provide. Their services are excellent value for money, their design process is very straightforward, and communication is easy. Their team are great people, they are friendly, knowledgeable, experienced and amazing at what they do.
"In terms of knowledge and contacts, Mark provides great support to me personally and through his wider network. His knowledge of marketing and business in general is invaluable and he pops in to see you whenever he's in the area. Things like this add a personal touch that goes a long way.
"Most recently, Colour It In provided backdrops for an event in Scotland and they looked amazing, and we're hoping to work together on future events. We're also looking to use Mark's web creation and SEO expertise to drive organic traffic direct to hotel websites, and keep them there. Hotels are busier than ever, and the digital opportunities within the industry to attract and retain customers are endless.
"Some of the marketing companies I've dealt with in the past have provided pretty poor quality and terrible service. With Colour It In you get the big company quality combined with the small company personal touch."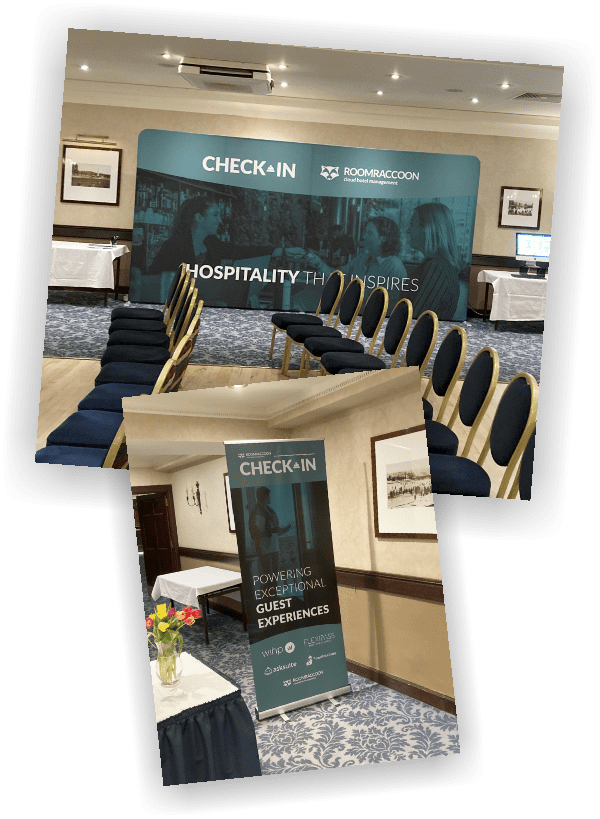 With Colour It In as part of your marketing team anything is possible.