 Former elite athlete Jo Wilkinson – or Running Jo as her business is known – is a British Athletics Coach who uses her experience and expertise to offer high quality running coaching. She works with individuals and groups, from beginners to ultra-marathon runners, to help them achieve their goals.
About three years ago Colour It In designed and built a website for Jo when she launched her business, and it's been an absolute pleasure working with her ever since. We have maintained the site and helped her develop it to meet the needs of her rapidly growing venture. This has included creating a subscription-only area that contains additional information, tailored training videos and individualised exercise programmes for members.
Jo is awesome at marketing her website by creating relevant, engaging and useful content, which is helping people find her on Google. The Running Jo website now features a wealth of information and advice for runners of all abilities. Through her blog page, Jo takes an in-depth look at key elements of training and fitness, and is delighted with the large number of views she's received for articles such as How To Predict Your Marathon Time and Bondarenko – The ONE session that makes all the difference. She has also written for running magazines which has further increased her visibility.
In addition, Jo runs an active Instagram page for her business, and we have provided ad hoc support to enable her to develop this, including offering guidance on how to shoot video and record podcasts. She has taken on board all the advice and demos we have given her and is a total pro at using social media to reach and engage with people, and drive traffic to her website!
What Jo says about us…
"The team at Colour It In are amazing and I've been so grateful and impressed with all the help I've had. I can't really speak highly enough of them. Not only are they absolutely fantastic at what they do, but they are also very genuine.
"Matthew is amazing and responsive with all the website stuff. I can ask him for something and he does it really quickly. Something like that is really important when, for example, a new client is trying to get in touch. He's also taught me how to do things on the website myself such as adding my blog and extra pages; Colour It In's team have no vested interest in keeping their knowledge to themselves.
"Before they built my website, Mark spent time finding out about my business and about me, and sent me links to other websites, both sport-based and not, so I could get a feel of what I liked and how I wanted it to look. He was very supportive through that process. Mark is also so knowledgeable about running a business generally and is really generous with his advice so I often talk to him for guidance in that respect as well.
"As my business has grown, Colour It In have really helped develop the website to support that growth, helping to add things like subscriber-only pages. They have consistently come up with solutions to my changing needs; I feel I can suggest anything and they will offer advice and enable it to happen.
"When I started working with Colour It In, I'd already had my Instagram page for about nine months but they showed me how to maximise the benefits of using it and helped me see how it all links in with my website and can drive traffic there. Instagram is still my main platform and it's where I've created and built my brand. It's the main place where new people discover me but they will then visit the website to make contact. It's about consistency across all platforms.
"My business has doubled two years running and it's been supported by all the work that Mark and Matthew have done; it's been absolutely spot on."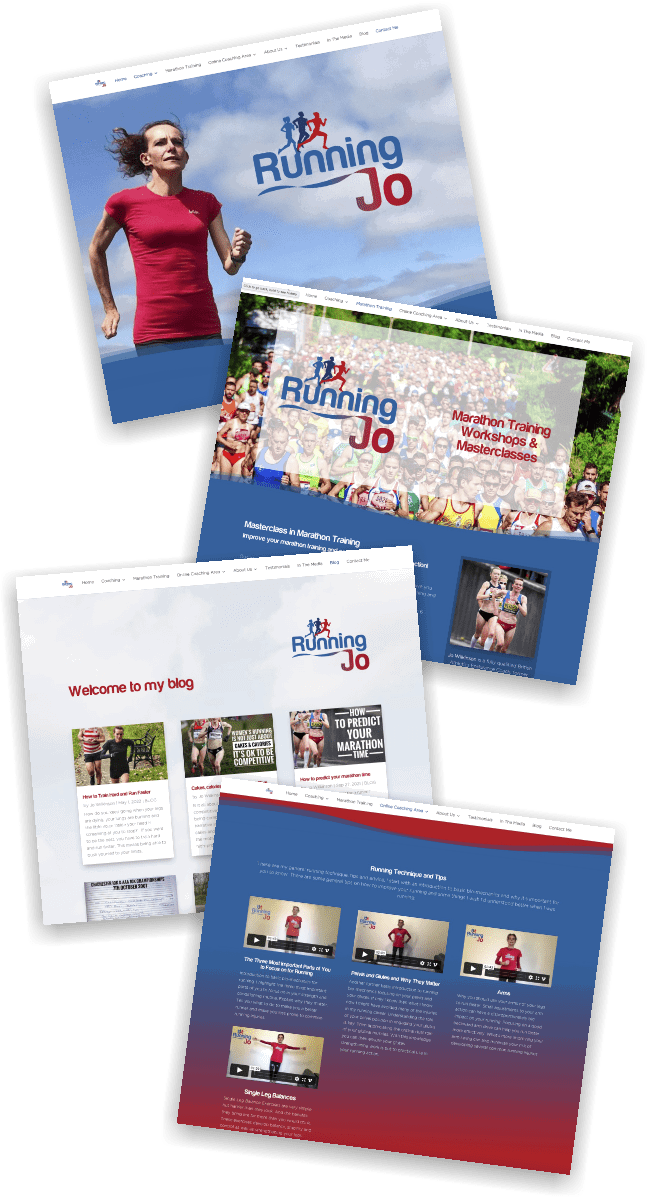 With Colour It In as part of your marketing team anything is possible.