Many of our competitors often take you down a route of endless facts and figures with their case studies, this is fine but marketing is all about people and statistics can be misleading at times.
Our clients are our best advocates and like any other business they are more than happy if the graph is going up, but they need a solid team behind them who understands the whole of their business.
Colour It In are real people and we have great clients so we just showcase what we have done for them because we are proud of what we do.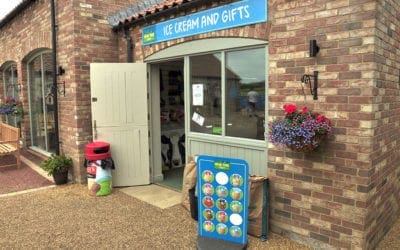 Monk Park Farm has recently come under new ownership and required a full agency service approach as the business looked to refresh its offering. The new owners were ambitious in their planning to breathe new life into the park and, along with their management team,...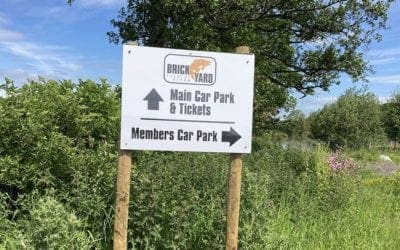 Brickyard Fishery has been a popular destination for course fishing in Yorkshire since the 1990s when clay pits were converted into lakes. Recently the owners have invested in infrastructure and the quality being offered to members and those visiting on day... Susan Rumfitt Fine Jewellery
Highly respected jewellery expert Susan Rumfitt is one of the regulars on the BBC's most viewed programs Antiques Roadshow. When she is not dazzling you with stunning pieces of beautiful antique jewellery on a Sunday evening, she can be found with her team in her busy Harrogate Gallery.
There is never a dull day working with Susan so the need for a full services agency approach was obvious. Colour It In works closely with the Gallery team to maximise the results from every part of the marketing effort.
Brand • Print • Web • Marketing• SEO • Photography Superfast Broadband BT – Openreach
Colour It In has worked with the Demand Simulations teams in England and Scotland for many years to help them deliver information to the public about the benefits of Superfast Broadband.
Each area differs in its approach to this in order to meet the needs of the communities they serve. We support the teams in the field and work closely with the project coordinators to deliver the marking collateral required for each campaign.
Colour It In also design exhibition stands and systems for larger events while managing the brand and ensuring the messages are kept clear. Logistically there are many moving parts to these projects and Colour It In is on hand to ensure every campaign meets its goals and budgets. 
Creative • Print • Marketing • Exhibitions • Events Jo Wilkinson - Running Jo
GB runner and running coach, Jo never stops… just looking as her social media feeds will get you off the sofa and ready to run!
Jo is dedicated to her passion and working with her is an absolute pleasure as she is eager to learn and wants her business to be a success. We built Jo's website but that was just the start and now Jo is continually looking to update features to give her clients the very best experience. We support this and develop the website in consultation with Jo so she is always in control and costs are kept in check.
Our MD, a former marathon runner herself has even dusted off her trainers, that's how compelling Jo can be.
Web • Print Rhodes Wood
Traditional tailoring in the 21st century is very much alive and well at Rhodes Wood. Transferring that feeling of quality, passion and tradition on to digital platforms needs a careful and considered approach.
We use a range of tools such as video to give customers a hint of what lies behind the shop door. Jeremy Beaumont (owner) is one of the most eloquent blog writers around. His personal approach transports you to London or Florence with his unique prose and entertains with his observations on life.
Brand • Print • Web • Marketing • SEO • Photography • Video Yorkhouse Leisure
Spending your holidays in God's Own Country is something everyone should do…. we would say that wouldn't we!
It has been fascinating to watch YHL Parks (as we call them on their client file) grow over the last 20 odd years. A family run business with a vision for excellence in everything they do and they have the accolades to prove it.     
Managing this multi brand business across all types of media keeps us on our toes. Maintaining the overarching brand integrity while allowing the individual character of each Park to project its own unique attributes takes in-depth knowledge and high levels of account management.    
Ever evolving, YHL Parks delivers different locations to suit the needs of its customers and it's our job to make sure the marketing is tuned correctly so there is a visible return on the client's investment.   
If you have never considered holiday caravans and lodges, I would suggest you take a look at what YHL Park have to offer
Creative • Print • Web • Marketing • SEO • Photography • Video Kirkgate House
Eclectic living! Never has a description been so true… Jool's has brought a brilliant range of unique items together to help her customers furnish their homes in style. Moving her business online required a lot of attention to ensure Jool's was comfortable with the look and feel of what customers were seeing on their devices.
Giving clients confidence to move into e-commerce takes time and working together to deliver the end results. We talk to many businesses who have been tempted by packages available via online platforms and they have their place, but if you need that extra support, working with a company who are there at every step is the best way.
Web • Print Horticap
Providing students with disabilities a supported learning and working environment is both challenging and rewarding. As a charity Horticap has worked tirelessly to build and maintain a space to deliver this, which is prized in their local community of Harrogate. Their patron Alan Titchmarsh said "Using gardening as a means of enriching lives is something I have valued all my life; Horticap is living proof that it can transform lives."
Working with Horticap to help achieve this is enriching too. Colour It In has supported Horticap since the late 90's and we are on hand to help make sure their needs are met. The charity sector is always evolving and the demands are often the same as a regular commercial business. We are on the end of the phone whenever we are needed by various members and nothing is too much trouble for this bunch!
Creative • Print • Web • Marketing What An Event
This a multi-faceted business with customer satisfaction at its core. Organising everything from corporate events to drive in movies, you need a marketing platform which carries the right information while being flexible.
We redesigned the website and developed the content structure to match the needs of the marketing. To get traction, Adwords were used along with an SEO strategy and a business focused media plan. This all had to be supplied with a good content management system to allow the client to keep things up to date.
The fascination with this industry is there is always something new happening so it makes for an interesting website to visit if you want an event organising.
Creative • Print • Web • Marketing • SEO • Display Country Warmth
Range cookers are the epitome of style and practicality in the kitchen. When Country Warmth approached us to take a look at their website, it was a mouth-watering opportunity to see what these imposing leviathans actually offered. The devil is in the detail and building a website that was both user friendly across all devices while holding the information customers are looking for was a challenge.
Country Warmth is an extremely well-respected brand, selling and servicing top names such as AGA, Everhot and Rayburn for many years. So, ensuring the website matched the quality and welcome you receive in the showroom was a key design factor. But it was also an education as to just how sophisticated range cookers have become… they are no longer the preserve for the farmhouse kitchen, you can put them almost anywhere.
Web Gateforth Park
Part of the Yorkhouse Leisure Group, Gateforth Park offers the park home life like you have never seen before. Located just outside Selby in a gated community, you will see some of the most modern properties with specifications that will amaze you.
Starting from scratch with a set of plans and a brown field site we were given the task of bringing a concept to life before a boot hit the ground. This took close cooperation and understanding to deliver on the clients brief as well as having a staged approach to ensuring the website and marketing collateral kept pace with the actual development on the ground.
This is a brilliant project which will culminate in people living in beautiful homes.   
Creative • Print • Web • Marketing • SEO • Display Warren Forest Park
Working with a company that cares so deeply about their product is an absolute pleasure and it brings the best out in everything we do. Warren Forest Park offers a very special holiday caravan park experience, dispensing with the touring caravan market in favour of individually located, quality static caravans set in to the natural environment.
Ensuring the marketing matches the reality of what customers see when they arrive on site is down to team work. The team onsite work hard on their social media and Colour It In makes sure the rest of the marketing follows the brief. It seems to be working because the feedback is positive.
But marketing is ever evolving and so is the park, which challenges us to get the mix right and continue this successful partnership.
Print • Web • Marketing • SEO • Display • Video • Content
With Colour It In as part of your marketing team anything is possible.