TESTIMONIAL:
Gateforth Park
We've been working with Amanda for six years during her time with York House Leisure, first when she was manager at one of the company's holiday parks and now as site manager at Gateforth Park residential park near Selby.
Our work with Amanda is part of a wider marketing service we've been delivering to YHL for many years that has encompassed all their North Yorkshire holiday and residential parks. From our initial work creating the branding and websites for each park to continuing to provide SEO services and web content for all sites, we've been acting as YHL's marketing department for around 20 years.
We regularly liaise with various teams within the company to produce site-specific marketing collateral including signage, banners and flags, leaflets, maps and guides, newspaper/magazine adverts and exhibition graphics.
What Amanda says about us…
"I've had the pleasure of dealing with Matthew over the years as Colour It In have provided general sales and marketing services. While I was manager of the holiday park I worked with Matthew to promote our holiday homes through clear and colourful advertising such as site maps and banners, all of which contributed to a growth in sales on the park for sure.
"Colour It In have successfully developed several marketing plans over the years, which I am sure resulted in increased revenue for YHL. I'm always particularly impressed with their design of the sales ads which are informative and look extremely professional.
"Colour it in are a lovely company to work with and are experts in their field. They offer top-notch quality and service, and we are very pleased with their work. Requests are dealt with efficiently, they always reply promptly, and their projects illustrate their creative approach, attention to detail and concern for quality. Matthew's communication is brilliant, and he steers us in the right direction regarding advertising and web issues; nothing is too much trouble.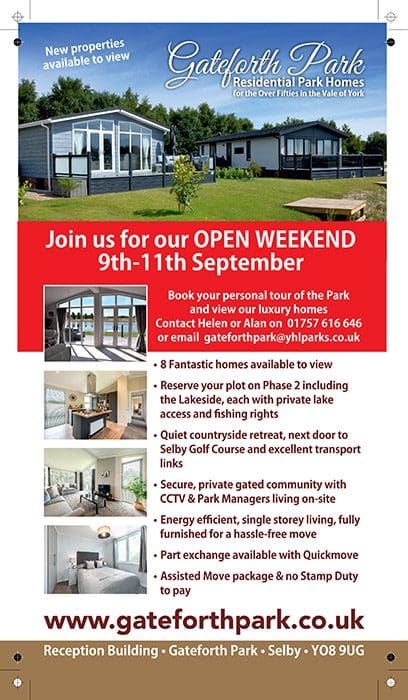 "We have developed a great partnership with Colour It In and I strongly recommend their services and look forward to working with them in the future. They are a fantastic team and have great creativity and knowledge.
"I suppose to sum things up, YHL are still using Colour It In after so many years. That says it all really."
With Colour It In as part of your marketing team anything is possible.