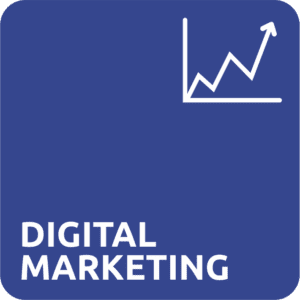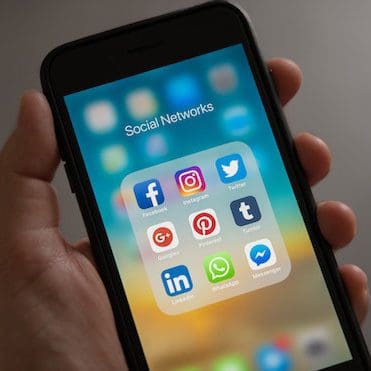 Digital marketing is the use of online channels such as search engines, websites, social media, email and mobile apps to promote your products or services.
With almost 67 million people in the UK – and 96% of households – actively using the internet every month, digital marketing offers the opportunity for businesses to reach a wider audience than ever before. And, even better, much of it can be more cost-effective and easier to measure than traditional offline marketing methods.
However, this wealth of possibilities can make it difficult to know where exactly to focus your efforts, and mistakes can be costly. That's where we can help!
We offer targeted, measurable digital marketing activity and the flexibility to adapt your strategy as it progresses based on the results you are getting.
Our digital marketing services
Planning and strategy
To get the most out of digital marketing you need a well thought-through plan. A digital marketing strategy underpins all your activity. We create strategies that consider your specific audience and business ambitions, and use the right tools to build awareness of your brand, products and services.
SEO
Search engine optimisation (SEO) is a vital part of any digital marketing strategy and refers to the things you can do to help your website rank well in the search engine results page – so you get found by the people who are looking for the products or services you offer. While some elements of SEO can be fairly simple to implement, others require some technical knowledge or specialist tools. We provide an SEO service that covers on-page SEO including keyword-rich content, off-page SEO such as listings and inbound links, and technical SEO that focuses on the back end of your website. Find out more about our SEO services here.
Content creation 
Content marketing is a really effective way of establishing brand recognition, growing your audience and increasing leads. It can help to establish you as a leader in your field and create trust, authority and relevance – three things that search engines love! From blog posts to infographics, whitepapers to videos, and newsletters to images, we use a variety of online content marketing channels to help increase awareness of your business and your brand. Take a look here at our content creation services.
Social media management
Social media channels can be a very effective way of promoting your brand, generating leads and driving people to your website, and building a community of people who love what you do. There are a variety of social media channels to choose from, and not all of them will work successfully for every business. Depending on your audience and your offering, the social media channels you use could include:
Facebook
Instagram
LinkedIn
Twitter
Snapchat
Pinterest
Tik Tok
Our team can advise you on the best channels to use for your business, as well as creating the content for your chosen channels, and managing them to ensure you make the most of the opportunities available.
Email marketing
Whether sending a monthly round-up of company news, an insight into the latest trends in your industry, news about events or special offers and discounts, targeted emails that resonate with your audience are a great way of building up interest, trust and loyalty to your brand. They can complement your other marketing efforts and drive people to specific pages of interest on your website.
Online PR
Just like offline PR but in the digital space, online PR is any coverage of your brand on news websites, review websites and other people's blogs. It can really help promote your brand because it can reach a whole new audience and is viewed as impartial.
PPC
Most people think of pay per click (PPC) marketing as Google Ads but it also includes paid ads and campaigns on social media. PPC works by charging you every time someone clicks on a link in your ad, and some forms of PPC can be easier to set up than others. Google Ads works best with a defined strategy behind it – otherwise you may find yourself paying much more than you'd bargained for!
Google My Business
The Google Business Profile (formerly known as Google My Business) is a free tool that helps you increase your presence online and reach new customers. It incorporates important features such as Google Search, Google Maps and Google Reviews, and is vital for awareness of your business in your local geographical area. With many people now searching for goods and services in their physical locality, and most often using their mobile phones to search on the go, your Google Business Profile keeps you prominent and ensures you appear in front of your target audience. Here at Colour It In we can help you create, optimise and monitor your Google Business profile to, quite literally, put you on the map and ensure you get the most from the opportunities available.
Campaign tracking and reporting
Any digital marketing effort is meaningless without robust tracking and reporting. From informing how you tweak your current campaign to helping plan your next one, analysing the results of your current activity is a vital part of the online marketing process. We look at your target audience and your business ambitions in general, as well as the goals for each campaign, to assess the effectiveness of your digital marketing activity.