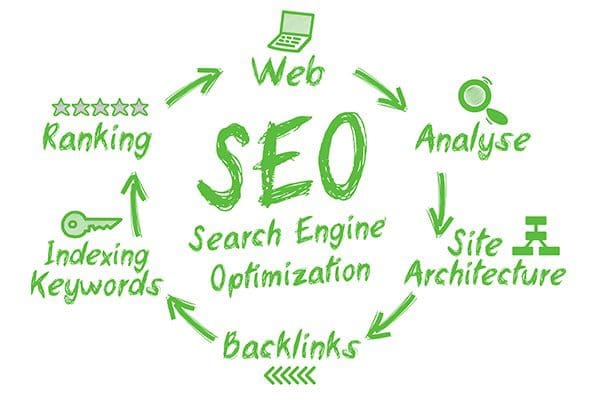 It's fair to say SEO as gained a bad reputation over the years with many companies setting up to offer the ultimate solution to marketing a business online but delivering very little.
We have listened to clients and watched them recoil when the very mention of SEO enters the conversation. There is a lot of sympathy here as SEO is such a complex area of the marketing mix and for most clients, their only ambition is to be on the first page of Google. This only happens because that's what we have all been told!
Many of us will remember the days when the Yellow Pages was probably one of the highest costs to our marketing budgets. Getting that advert right was crucial as it lasted a whole year. If you spent enough on your Yellow Pages adverts, you even got a pack of little note pads to put next to the phone to ask "How did you hear about us…. Yellow Pages?" tick the box, tot up the numbers and at the end of the year you could have a shot at calculating your return on investment (ROI).
Most people stopped using the pads with in a few weeks and when it came round to renewing your ad's, you were just guessing!
Along came the internet and now you can find "Fly Fishing by JR Hartley" or anything else for that matter with a few clicks. The big Yellow Book is now a shadow of its former self but directories are still important and many of the old published titles have had a go at offering digital marketing with varied degrees of success. The reason for this is SEO and digital marketing services have been sold by the technically adept, to the businesses who perhaps didn't know what they were buying and crucially what to do with the information generated.
So what's wrong and how can we fix this?
The main issue is helping a business understand what SEO and other digital marketing tools can do for them. Put simply these tools give a business the power to focus on what is and what isn't working when it comes to their marketing. Unlike the old Yellow Pages days, you can now experiment and test if a campaign is generating the results you need but the benefits are not having to wait a year to change things and you get quick results. There is a mind set that says SEO doesn't work so STOP! but that needs to change to why it didn't work and how can we fix it.
Kneed jerk reactions to any marketing campaigns going wrong is pointless unless you have taken time to understand the data it has returned. It may be something simple as your adverts "call to action" to a demographic of 20 to 25 year olds is to call us now for a voucher for a free burger. You don't get a call so what is this telling us? It would suggest that this age group would rather use another channel to engage with this campaign such as liking and sharing a post. So you change the call to action and away you go.
That's fine, we can change our marketing message if it's not working but how does that relate to SEO? Well we find that with SEO, customers are happy to plod on without asking questions and just accepting the SEO company knows best. The most that ever happens is that if the curve is going down instead of up, there maybe a raised eyebrow. If you are paying for SEO you need answers and more importantly you need to understand what those answers mean.
Here are a few simple steps you can take whether you are already using digital marketing campaigns and SEO or just about to start: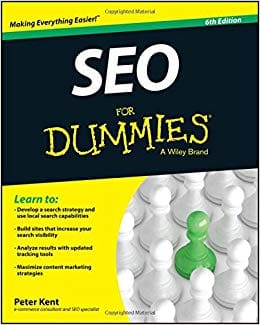 Do a little bit of research and get yourself up to speed with the basic terminology, SEO & Digital Marketing for Dummies is a great place to start. You can also try YouTube video tutorials. Marketing is an expensive business and you wouldn't buy a car without learning how to drive it first!
Armed with this information, approach an SEO company and ask them for an SEO report on your website. If the company are passionate about SEO they will do this for you without obligation. DON'T be tempted to rush into it and spend money if the report suggests your website needs life support.
With this report and a bit of knowledge, start applying this to the way you want your marketing to develop.
PLAN – this is where most businesses who select SEO to help with their online visibility fail because they don't have a plan.
Think about budget in relation to the rest of your marketing spend. It's never advisable to throw all the money at one channel.
Now approach SEO companies to give you prices on how, by optimising your website, they will contribute to achieving your goals.
Be realistic, SEO alone will not generate results and as with any marketing spend there are so many variables, meaning there are no guarantees!
If you get proposals back and you see the words "We can get you to the top of Google – GUARANTEED" walk away.
You have now found an SEO company you feel comfortable with and you are ready to go. Remember this is just the start of the relationship, make sure you have agreed the elements you want to see in the report and ensure there is a simple way to communicate any concerns you have. This agreed service level will help you to develop the relationship.
The basic principles of marketing haven't changed but like it or loth it the way every business maintains its visibility has. So embrace the change, get a bit of knowledge on-board and get SEO and digital marketing tools working for you.
If you would like some help with your SEO and Digital Marketing give us a call 01765 570072