There is a saying that goes something like this… "a good decorator never has the time to paint their own front door because they are too busy painting other people's".
Well that can also be said of good Website Designers and we have certainly been very busy helping our clients make the most of their online presence. By helping to build websites, apply best practices of SEO and develop marketing campaigns, we work tirelessly to deliver projects that work.
But Enough is Enough and we have put some time aside to tidy up our own website – to practice what we preach… so to say!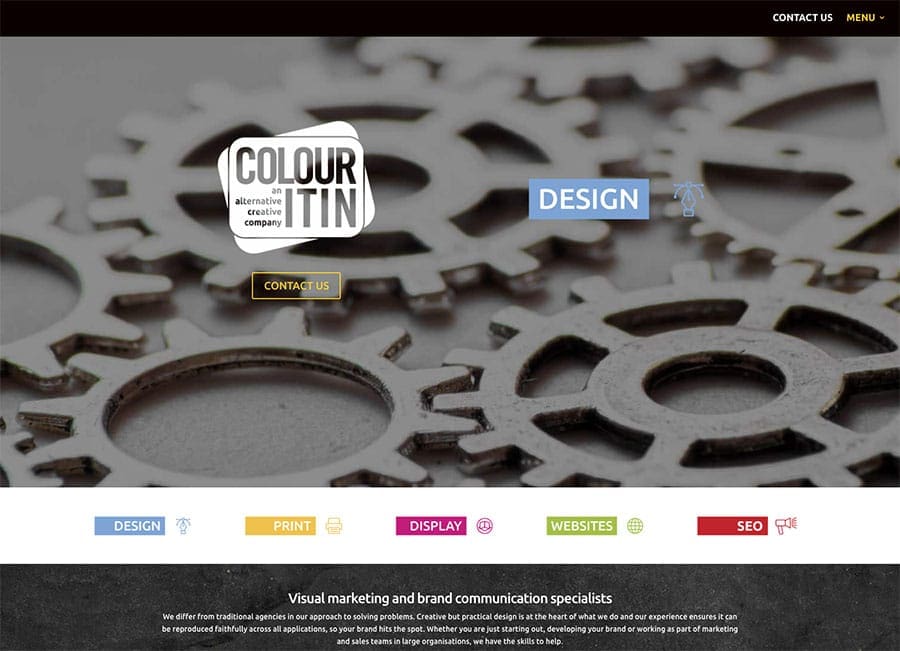 This has given us the opportunity to update the way we inform site visitors about our products and services.
It's been a useful exercise to check the information we give you to help your business website is relevant and fit for purpose.
We are all aware that digital marketing moves at such a pace, that keeping everything up to date all the time is virtually impossible.
The good news is there are things that we can all do to help our digital marketing deliver the results we all want.
1. Take a good look at your website at least once a month to check things are working and the content is keeping pace with what you are saying on other marketing channels.
2. Talk to your customers and ask for feedback on both your website and other marketing messages.
3. Look at your Google and Social Media analytics regularly to gain an insight into how successful your marketing has been.
4. If you feel you are being a bit more reactive to your marketing, try planning a specific campaign where you can track all of the activity and see results.
5. If you don't have a Content Management System on your website or haven't got the time to update content yourself, talk to your Web Designer, SEO Company or Digital Marketing Specialist. You might be surprised how cost effective these services can be.
6. Doing nothing is fast becoming the best way to burying your website! Your website is a very important part of your marketing mix and if you ignore it then it will eventually disappear from view.
We want your feedback about the changes, to help us understand what you want to see, so please take a look at what we have done www.colouritin.co.uk
If you would like to talk to us about your Website or Digital Marketing contact us or call 01765 570072 Now.     
WHAT'S NEW in APRIL?
We have launched not 1 but 3 new product brochures…
All 3 are packed with the very latest products and ideas to make sure your business gets seen and remembered.
Finally but no less important, Our colleague Matthew Bourne celebrates 21 years of loyal and dedicated service with Colour It In.
Matthew arrived on the 1st April 1998, a fresh faced graduate to work as a graphic designer. He went on to become Production Manager and is now back in more familiar territory as the Creative Studio Manager. Clients who work with Matthew have come to rely on his creative skills and calming demeanour to ensure projects get delivered on time and on budget. I am sure that clients old and new would like to join us in congratulating Matthew?
…He has already had chocolate cake!